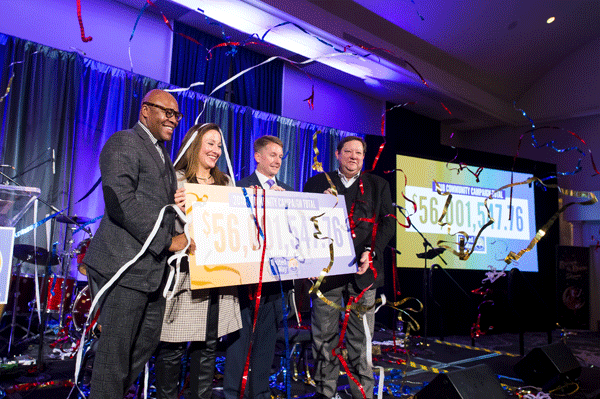 Wow.
Looking back on this year, my first with United Way, I am overwhelmed with gratitude. Each and every day, I witnessed United Way donors, volunteers, advocates, and staff show up to fight for what really matters: a home for every family, nutritious food for every student, access to healthcare for every expectant mother, and a family-sustaining job for everyone who needs it. It truly brought to life one of my favorite phrases: great things happen when we live United.
Together, we raised
$56,001,547.76
to continue supporting the health, education, and financial stability of every person in our shared community.
This was a record year for volunteerism: 749 volunteer events were held in 2018, featuring
42,126 volunteer hours
with an estimated value of $1,040,090.
Watch our video highlighting some of our volunteers.
Thank you to the companies and organizations, large and small, who ran workplace campaigns this year, and
special thanks to our million dollar companies
!
Check out the priceless reactions of our
Give & Win Sweepstakes winners
.
We had a great time at the Campaign Closing celebration, sponsored by Aurora Health Care. If you attended,
tag yourself in the pics
!
Finally, I'd like to take a moment to acknowledge the upcoming retirement of both United Way of Greater Milwaukee & Waukesha County CEO Mary Lou Young and former Vice President of Resource Development Linda McFerrin. Their tireless dedication, passion, and influence has made United Way the powerhouse of community change it is today, and I know the team is so committed to continuing their legacy.
As a surprise, United Way Board Chairman Mr. Cory Nettles of Generation Growth Capital, Inc. announced the "Linda McFerrin Award for African American Nonprofit Leadership" at the end of this year's closing celebration. Such a fitting tribute for a great leader.
To everyone who joined the fight, all I can say is... thank you! Together we win!
Sincerely,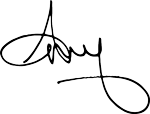 Amy Lindner
President, United Way of Greater Milwaukee & Waukesha County