NEWS & NOTES
From United Way of Greater Milwaukee & Waukesha County
Each year, we are proud to recognize five outstanding community leaders in their 20s, 30s, and 40s who give, advocate, and volunteer for a stronger community through the Philanthropic 5 Awards. We also recognize one exceptional leader under 21 as our Philanthropic Youth.
Get to know the 2019 winners
and register to join us at the
Philanthropic 5 Awards event
, Thursday, August 8 at Venue Forty Two in Milwaukee.
Thank you to BMO Harris Bank, the longtime sponsor of the Philanthropic 5 Awards.
On this monthís episode of Living Local, we focus on Fatherhood. We hear stories of how being a dad has changed, discover lessons passed from generation to generation, and learn that itís never too early to teach your child the importance of giving back to their community.
Listen now.
Three-year-old Ani is a typical kid: she loves
Frozen
, jumping on the trampoline, and playing with her big sister. But Aniís life is not always easy.
As a newborn, Ani was diagnosed with Treacher-Collins syndrome. This included hearing loss, underdeveloped facial bones, and difficulty swallowing.
Ani's mom Michelle knew she needed extra support and was referred to HEAR Wisconsin, a United Way-funded program partner.
"They gave me the confidence to know I could help my daughter," recalls Michelle.
Read the full story
here
.
Have you been helped by a United Way-funded program? We want to hear your story! Email Katie at
kkuhn@unitedwaygmwc.org
.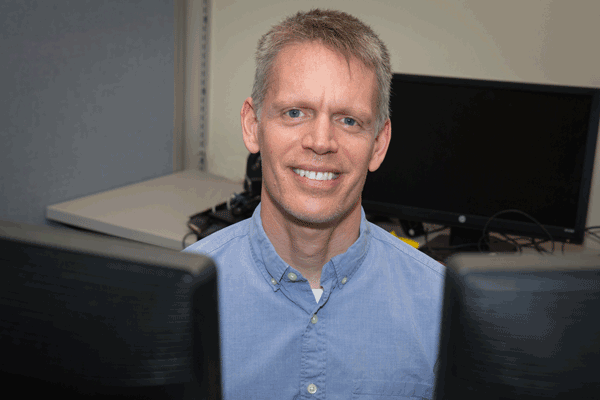 We couldnít do what we do without... Scot Henry
At United Way, we are blessed with a passionate and committed team who go above and beyond every day to help those in need in our community. But a lot of our team works behind the scenes...

Scot Henry, who began his United Way IT career in 1997, remembers one thing about the early days: "We didn't have internet!" Flash forward to 2019, United Way has caught up with the times - largely thanks to Scot, who works to ensure we our technology is reliable and secure.

UW: Scot, what do you do at United Way and how does it help us fulfill our mission?

Scot: I ensure our technology-based tools work well and that the funds entrusted to us are protected. My focus on IT security helps ensure that we will not experience a loss through phishing or ransomware, and that we take every measure to secure our systems and data.

UW: What is a moment in your time at United Way that stands out?

Scot: Early on, we had a file server failure that required overnight attention. Sometime late in the night, our facilities manager kindly went out and bought me a box of Grape Nuts to keep me going, and I used a pile of network cables as a makeshift pillow that allowed me to get a couple hours sleep. I am happy to say we were able to get our files back.

UW: What is your favorite way to volunteer?

Scot: Providing a meal to people in need allows me to extend compassion in an essential way. My wife and I have enjoyed doing this for the Guest House, Cathedral Center, and friends and family facing health problems.

UW: Three cheers for Scot!



Upcoming Events & Opportunities
Mary Lou's Closet: School Supplies & Backpacks
June through July 2019
Donate supplies and backpacks to help local kids start the school year strong. Drop off at United Wayís office (225 W. Vine St., Milwaukee) or shop and ship using our
Amazon Wish List
.
Learn more.
Retire United Volunteer Kit Packing
Tuesday, June 25, 11:00am - 12:30pm
Stop by the Johnson Controls Volunteer Center to pack care kits for low-income, isolated seniors. Members of our Retiree Advisory Committee will be on site to share how you can be involved with United Way during your retirement.
Register today.
Backpack Coalition Fill the Bus
Saturday, July 27, 9:00am - 3:00pm (multiple volunteer shifts available)
Fill the Bus is a huge, one-day school supply drive for students in the community, held at nine different local Walmart locations. Volunteers are needed to help collect donations, inventory, and thank donors for filling the bus!
Register to volunteer in
Milwaukee
or
Waukesha
.
Great American Lobster Fest
August 16, 17, and 18
Celebrate summer, great food, and great community by volunteering with United Way at the first annual Great American Lobster Fest at the Fiserv Forum.
Learn more and register to volunteer.
Backpack Coalition Distribution Day
Saturday, August 24, 8:45am - 12:15pm
Volunteers are invited to help distribute over 1,500 backpacks filled with supplies to families in Waukesha County.
Learn more and register to volunteer.
Project Homeless Connect
Monday, September 9 (Waukesha) & Thursday, October 17 (Milwaukee)
Project Homeless Connect brings a variety of resources under one roof to help individuals experiencing homelessness. In 2019, we are expanding the event to include a Waukesha date! Volunteers are needed for both the
Milwaukee
and
Waukesha
events. Hairdressers and barber volunteers who are interested can sign up here:
Milwaukee
or
Waukesha
.
Save the Date! 2019 United Way Campaign Kickoff
Thursday, August 29, 5:30pm - 7:30pm
Mark your calendars to join us in kicking off our 2019 fundraising campaign! Details to follow.