United Way News: January 2018
Have 2 minutes? Thank a teacher from your smartphone!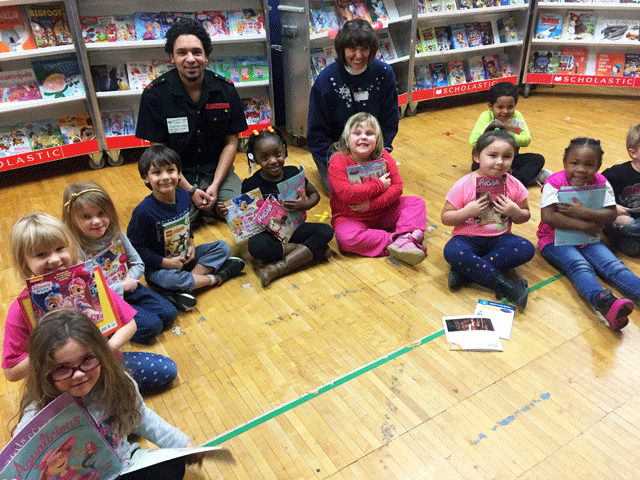 "For teachers, there are good days and bad days," says Diane Voit, community volunteer and retired Waukesha North High School teacher. "Receiving a simple note of moral support, saying 'what you are doing is really worthwhile,' can make it a good day."
At United Way, we are starting 2018 off right: celebrating the teachers that work passionately and tirelessly to ensure our community's children are successful.
Have 2 minutes? United Way has a new software program that helps you write
a quick note of encouragement
to a teacher without leaving your desk (or couch...).
Notes will be distributed to local teachers to help them start their second semester on a high note!
Volunteering not only contributes to good physical health as we age, but also good mental health and happiness as well!
Follow United Way on
Facebook
and
Twitter
to hear about more opportunities to celebrate and support our teachers.
Upcoming Events & Opportunities
IT United CIO Forum
Friday, February 9, 7:30am - 12:00pm
Network with leading CIO's at this popular annual event and hear from industry experts on innovative technology. This event, hosted by the CIO Advisory Board, is open to IT United members as a thank you for their support of United Way.
Learn more about IT United.
My Very Own Library
Wednesday, February 14, 8:30am - 2:30pm (dates and times may vary depending on the school)
Location: 15 different MPS school locations
Help give children the powerful gift of new books to help them flourish into strong readers.
Register now.
Women United Mentoring Series
Wednesday, February 14, 9:15am - 10:50am
Join the Women's Leadership Council in mentoring young women at James Madison Academic Campus. Mentoring topics include resume-building, interviewing techniques, and professionalism.
Learn more and register.
United Way Annual Meeting
Wednesday, February 28, 5:00pm - 7:00pm
Did you donate to United Way this year? Come to our Annual Meeting to get the latest update on the impact your investment is making in our community.
Register now.