Your United Way
December 2016
Read with a Kid. It's That Easy.

Lend Your Professional Skills to a Non-Profit Board




Hand Raisers. Fundraisers. Game Changers.

2016 was a year of division and disagreement, but that didn't stop you. You reached out, made a connection, found your passion, made things better, and were part of something bigger. You created something we can all be proud of.

You gave 21,124 hours of volunteer support.
You raised $60,130,484 for United Way. Check out all the 2016 campaign highlights

: read success stories, watch the sweepstakes winners' reactions, and check out great pictures from Season of Caring.
Social Spotlight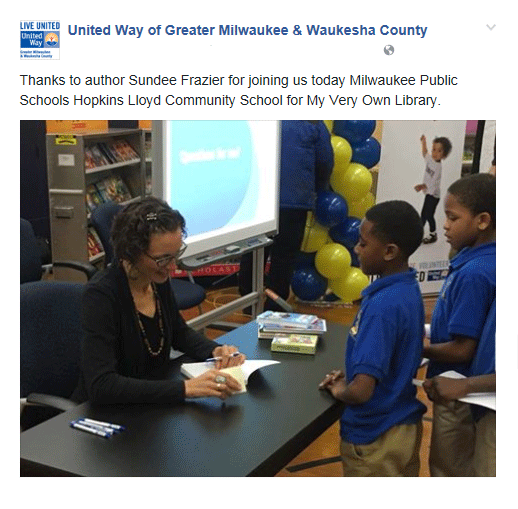 Want to help hand out FREE books to MPS students at the next My Very Own Library program?
Click here to learn more and register.
Upcoming Events

IT United CIO Forum
February 17, Hilton Milwaukee
Join us for breakfast, networking and a panel discussion with our community's leading Information Technology experts. Learn more and register to attend.

United Way Annual Meeting
February 22, Downtown Kitchen
Did you donate to United Way this year? Come to our Annual Meeting to get the latest update on the impact your investment is making in our community. Registration opens in January 2017.