| | | |
| --- | --- | --- |
| | IN THIS ISSUE | |
2020 has impacted all of our lives in unexpected ways, but we don't have to let it change how we live.
Live deliberately, live respectfully, live equitably, live lovingly, LIVE UNITED.
If you're able, our community needs you to dig a little deeper this year. When we say we need you to join United Way in the fight for the health, education, and financial stability of everyone in our four-county region,
we mean fight. When you partner with United Way to take on our community's largest challenges, we change lives.

This campaign season, we hope you consider increasing your financial support of United Way. Our community needs your help.
Join us for United Way's 2020 virtual Campaign Kickoff event on Wednesday, September 3 to meet our four campaign co-chairs, hear community success stories, and learn what you can do to help us reach our 2020 campaign goal.
For every person who registers and attends the event, BMO Harris Bank will donate $50 to
United Way's Reducing Barriers to Employment & Advancement work.
(Up to $10,000.)
Learn more and register.
Diversity Leadership Society
Partnership MKE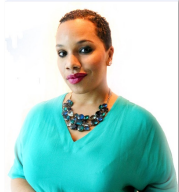 We are accepting applications for the 2020-21
Partnership MKE
cohort through August 28. The program guides senior level community leaders through a nine-month process of relationship, understanding, and trust-building, ultimately creating a blueprint on how to address and solve biases (and prejudices) within our community. Partnership MKE also aims to provide practical and applicable solutions to these challenges. Over the course of the program, we address the broader dimensions of diversity, inclusive to religion, sexual-orientation, women's equality, disability and the ethnic groups of Milwaukee. We equip cross-sector leaders to become change agents within their social networks and workplaces, for a better, stronger, more inclusive Milwaukee.
Unique to this year, Denise Thomas, The Effective Communication Coach, LLC, will discuss leading through pandemics, and communicating through challenges and differences.
Learn more and apply here.
*Note, the program will be held virtually.
In July, Partnership MKE alumni attended a virtual forum: Confronting Institutional Racism as a Leader, and we are excited to share that insightful conversation with our Leadership Donors! View the recording
here
.
Thank you to our sponsor, Milwaukee Jewish Federation!
Success Starts Here! Men's Job Seminar 2020
The
Diversity Leadership Society
is committed to reducing barriers to employment and advancement. To support this work, join us as we collaborate with ManpowerGroup for the 5th Annual Success Starts Here! 2020 Virtual Men's Job Seminar on Wednesday, September 9 from 10:00am to 2:00pm.
The purpose of this free seminar is to help prepare men who may face barriers to employment for a career in today's job market. This unique and powerful seminar will address the whole person focusing on improving mental health practices, wellness habits and personal brand. We will host a resume workshop, interview role play and we will provide professional and personal strategies for future success.
Personal Brand Guest Speaker:
Donald Driver, Goodwill spokesperson, Green Bay Packer all-time leading receiver, and Super Bowl Champion.
Learn more and register.
Danishes & Diversity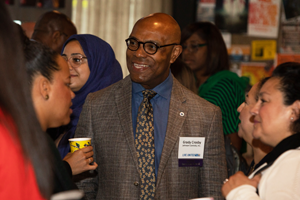 Join us at the Virtual Danishes & Diversity event on Monday, September 21 from 7:45am to 9:00am.
Learn more about the Diversity Leadership Society's work on
Reducing Barriers to Employment & Advancement
, newly funded agency partners, and how you and/or your organization can get involved.
Learn more and register.
Project LEAD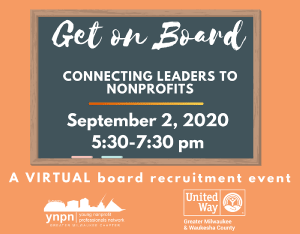 The Greater Milwaukee Chapter of the Young Nonprofit Professionals Network, in partnership with United Way of Greater Milwaukee and Waukesha County's Project LEAD Program, is hosting a virtual board matching event for area nonprofits. Board candidates will have the opportunity to visit with representatives from nonprofit organizations of their choice, to determine whether they are interested in pursuing an opportunity to sit on their boards or committees.
Learn more here.
Retire United
Lunch & Learn: COVID-19 Through Children's Eyes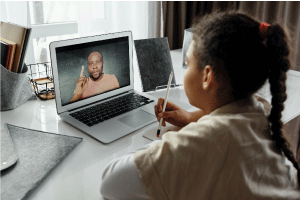 As a valued leadership donor we invite you to join us this fall for an informational series of webcasts addressing United Way's work in our community. Join us Thursday, September 24 11:30am - 12:30pm for the first session, Lunch & Learn: COVID-19 Through Children's Eyes.
Topics will include:
The toll 2020 is taking on children.

United Way's pivotal response to COVID-19.

From classroom to kitchen table, how childcare, learning, and parenting have been challenged.

Inequities in education revealed and the creation of Techquity.

What can you do? Current volunteer opportunities supporting education.
Learn more and register.
Special thanks to
Retire United
whose mission includes ensuring donors are educated about our community's most pressing issues.
Emerging Leaders
Emerging Readers registration is open!
Do you want to share the joy of reading with a child in need? Sign up today to participate in the 2020-2021 Emerging Readers program! This year, we're modifying Emerging Readers to be completely virtual to ensure the safety and well-being of all of our volunteers, partners, staff, and children. While this year will look a little different, the heart of this program – to share the joy of reading with a child in need – will continue to beat strong.
Learn more and register.
Anti-Racist Curriculum Award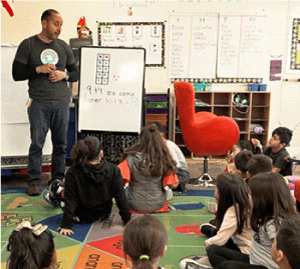 Teachers love our children, build a community our children can belong to, and guide them toward understanding their identities, experiences, history, and relationships. Recent protests and social unrest have underscored the immeasurable value this learning has to the health of our society. United Way seeks to honor and support teachers who dive deep into themes of anti-racism, equity, and inclusion with their students. We have committed to provide awards up to $1,000 directly to teachers across our four-county region to enhance their efforts in fighting racism and prejudice.
Click here to donate to this important cause.
A special thank you to BMO Harris Bank, who will be providing a dollar for dollar match of up to $2,500. As an added bonus, individuals who donate to this cause will be sent anti-racism and equity curriculum they can do at home to become better allies and truly LIVE UNITED.
Philanthropic 5 Awards Recap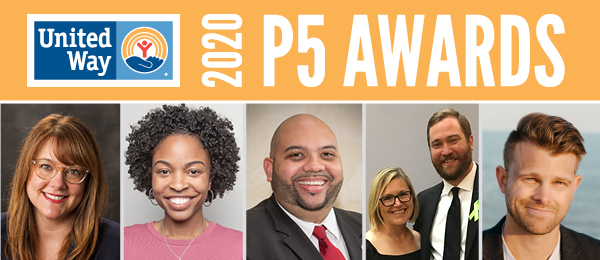 Were you able to tune in for the annual Philanthropic 5 Awards? If you missed it, you can
watch the replay here
! It was an evening of moving work being done by incredible young leaders in our community. While we weren't able to gather in person, the event had "record" attendance and with the virtual aspect of things, we were able to share our message farther and wider than ever before.
Thank you to our long time event sponsor, BMO Harris Bank, and media sponsor, Milwaukee Business Journal.
Technology United
Techquity Updates

COVID-19 has underscored the fact that access to Technology is not a luxury, it's a necessity. Things like distance learning, finding and maintaining employment, and accessing healthcare services (applying for benefits and accessing telehealth), all hinge on having access to the internet and a device and/or computer. Lower-income Americans who relied on accessing the internet at their offices, schools, and libraries have been left unplugged while they are staying at home.
We've seen how the digital divide has affected the lives of so many. That's why an important initiative was quickly established this year called
Techquity
.
Techquity's priority populations include:
Households with school-aged children

Persons seeking employment

Vulnerable populations, such as those experiencing domestic violence or homelessness
The long-term plans include facilitation of hardware donation drives, community-led programmatic investments in digital equity access, skills-based volunteer experiences, and policy and systems change action.
To date, Techquity has provided:
Laptops for nonprofit agency partners

180 hot spots for members of the community to access the internet to continue education and/or to work from home

Laptops for shelters serving school-aged children
To learn more, please contact Mimi Laflin at
mlaflin@unitedwaygmwc.org
or 414.263.8136.
Council Member Spotlight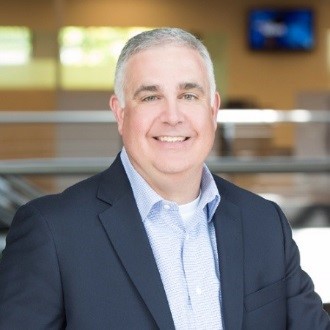 Steve Hannan, CIO of Landmark Credit Union, joined the
Technology United
CIO Advisory Board in 2017, and subsequently joined the Technology United Council in 2019. Steve has played a critical role in advancing the work of Technology United, including promoting skills-based volunteerism and raising unprecedented funds for Technology United's annual event, the CIO Forum.
Through Steve's facilitation, Landmark Credit Union recently donated computers to Digital Bridge, one of United Way's partners in the Techquity initiative. With a big push from Landmark Credit Union to enable more work from home, they have moved a considerable number of people from desktops to laptops. Thanks to Steve's insight, he advocated for donating those computers to Digital Bridge, to serve as inventory for the Techquity initiative. United Way is so grateful for our partnership with Landmark Credit Union, and for their donation in support of Techquity. Here's why Steve said he supports Techquity:
Having access to technology is a necessity in today's digital world and has become even more essential in our current environment. Techquity is a critical initiative for our community, especially as students may return to school in virtual environments. As a continuation of Landmark Credit Union's support of United Way and the communities we serve, we know that these computers will help to facilitate learning, curiosity, communication, connections, and fun for those in need.
Thank you, Steve, for all that you do for Technology United, and our community!
Digital Bridge is the only organization in Milwaukee that is NAID AAA certified to wipe and reuse computer drives. They take all kinds of technology donations and refurbish most items for reuse. If they can't refurbish, they recycle them properly with no cost to the donor.
Visit the United Way website
to learn more about Techquity and how you can arrange to donate your items or to make a donation to this important initiative.
Women United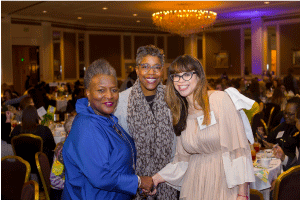 Women United Bruncheon
Join
Women United
at this year's virtual Bruncheon to learn how United Way is addressing the prevalence of evictions in our community, which disproportionately impact female heads of households, and about efforts to help keep those at risk of evictions in safe and stable homes. Hear from Suzanne McCormick, U.S. President of United Way Worldwide, on how the world has changed from COVID-19 and how you can join the fight to build a more resilient, inclusive, and sustainable community. Attendees will also receive an update on United Way's
teen pregnancy prevention initiative
, Women United's signature issue area.
Learn more and register.
Special thanks to our event sponsor, Advocate Aurora Health!
LINC

Save the date!
LINC
(Lead. Impact. Network. Change.) and United Way are partnering with
Quizmaster Trivia
for our first ever Virtual Trivia Happy Hour! Save the date for September 15 at 4:00pm via Zoom. Categories include sports, music, history, news and of course a category dedicated to the work United Way is doing during these uncertain times. If you'd like to receive an invitation please email
Maribel Rodriguez
.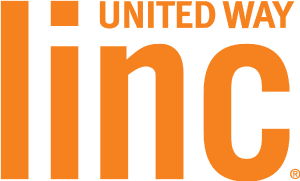 New LINC Engagement Opportunities
As United Way has pivoted to a virtual campaign so has LINC's engagement opportunities. The committee has reconvened and will be coming out with unique, innovative, and impactful engagement opportunities. From food drives to making care kits to virtual speed networking we are excited to see what is in store for this group of amazing young professionals. If you'd like to be added to our mailing list please email
Maribel Rodriguez
.
Additional Ways to Make An Impact
In 2020, we celebrate the faces of change. You are invited to be part of our United Way 2020 Community Campaign. Record a video on your phone sharing why you support United Way.
Learn more.
Learn how you can improve our community for generations to come by joining the
Legacy Society
. Support your community for generations to come and create your will for free by using
www.freewill.com/unitedway
.