| | | |
| --- | --- | --- |
| | IN THIS ISSUE | |
Diversity Leadership Society
Reducing Barriers to Employment
How do you measure the power of a job? On this month's Living Local podcast, we talk to three individuals working on the issue of reducing barriers to employment, or facing those issues in their day-to-day lives.
Listen now.
Partnership MKE Applications Open
Built on the legacy of The Mosaic Project (2000–2010), Partnership MKE,
in collaboration with the Milwaukee Jewish Federation
, aims to break down barriers and destroy bias by pairing individual community leaders across lines of race, age, religion, sexual orientation, and culture.
Learn more and apply here.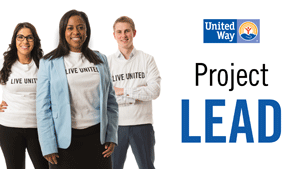 Project LEAD Class Announcement
Join us in welcoming our spring 2019 class!
Click here
to see the full list of participants.
Thank you to our 2019 program sponsor Johnson Controls!
Learn more about United Way's
Diversity Leadership Society
.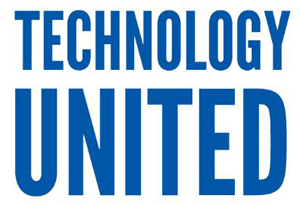 Technology United
Technology United Member Connect
Join
Technology United
on Thursday, May 9 from 5:00pm to 7:00pm to hear from local nonprofits about how you can utilize your unique skillset through targeted volunteer opportunities.
Register here
or contact
Mimi Laflin
to learn more.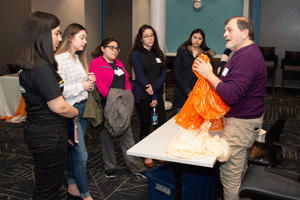 Technology United Career Fair
More than 40 volunteers provided technology demonstrations to 80+ local high school students at the 2019 Technology Career Fair! Thank you to all who helped make this event possible.
"(The Technology Career Fair) provides local students a chance to better understand the opportunities involving technology that await them upon graduation, and it serves as a great tool for networking with local companies."
– John from Johnson Controls

"It is always a great challenge given the opportunity, to find the right language, the right content and the right focus to efficiently communicate a somewhat complex explanation of what it is to work in IT, to a group of young minds that may have only a stereotypical image of what that entails, spanning the "requirement" to be good with numbers/math, extending to the lengths of being cast as geeks or nerds."
– Guillermo from HSA Bank
Thank you to Oracle and SoftwareOne for their generous sponsorships!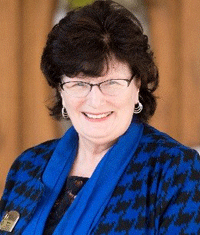 Retire United
Spring Connection Event
OPEN TO ALL NETWORKS! Join
Retire United
and Patricia Durham, ADPC/MC, BF-CMT, PAC Certified Independent Trainer, PAC Certified Engagement Leader, for a discussion on normal vs. not normal aging. Thursday, May 9 at 7:30am.
Register here.
Thank you to Vesta Senior Network for sponsoring the event!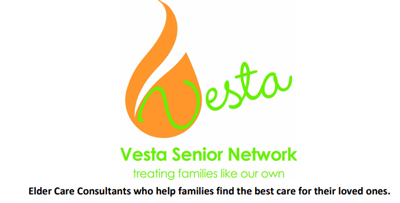 Interested in expanding your community involvement during retirement?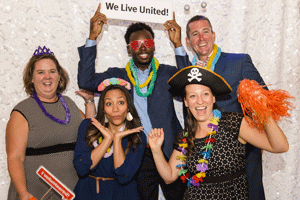 Emerging Leaders
P5 Nominations Open
The
Emerging Leaders
Philanthropic 5 Awards recognize community leaders in their 20s, 30s, and 40s and one Philanthropic Youth that have made extraordinary commitments to our community.
Nominate a local hero today.
Thank you, BMO Harris Bank, for sponsoring this event!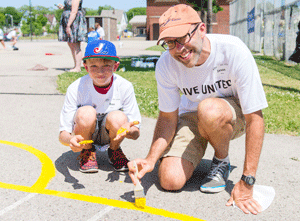 Day of Action
Day of Action, presented by the Emerging Leaders, is an annual family-friendly volunteer day on Friday, June 21. This year, volunteers will beautify Zablocki Community School.
Register here
or contact
John Renaud
with questions.
Thank you, Godfrey & Kahn, S.C., for sponsoring!
Interested in getting more involved with Emerging Leaders?
Consider joining a subcommittee of the Emerging Leaders council to help with strategies around membership engagement and event planning! Please submit your interest to
Casey Renn
.
LINC (lead. impact. network. change.)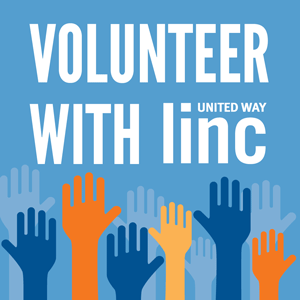 On March 30, more than 30
LINC
volunteers came out on a cold Saturday morning to serve our community members at Despensa de la Paz, a Friedens Community Ministries pantry. Volunteers made a significant impact as they helped guests of the pantry choose food and other household items.
Check out what LINC Committee member Tim Brever had to say:
"Volunteering with Friedens as a part of LINC was a meaningful and fruitful experience. Having a personal connection to the organization already, it was gratifying to contribute to the efforts of a dedicated group as we made a difference for a vulnerable population in our community. Volunteering with LINC at Friedens was a great way to spend a Saturday morning amongst others who have chosen to Live United."
Thank you to all who made this event a success!
Interested in getting more involved with LINC?
Consider joining the LINC Committee, a group of dedicated young professionals who help coordinate LINC events and activities. Contact
Casey Renn
.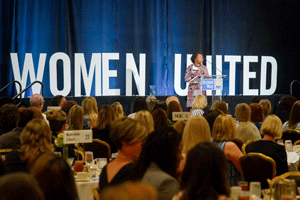 Women United
Women United Bruncheon
Learn how
Women United
continues to invest in the lives of women and girls locally and hear from the new Health Commissioner, Dr. Jeanette Kowalik, on how her department is prioritizing maternal and child wellbeing. May 16 at 11:00am.
Learn more and register to attend.
Special thanks to our event sponsor Aurora Healthcare!
Women United Mentoring
Women United's mentoring series ended for the school year after four successful sessions. Each session had around 20 volunteers and 30 high school girls from James Madison Academic Campus, a
United Way Community School
. Volunteers talked to the girls about topics like professionalism, resume building, and preparing for interviews.
Here's what student participants had to say:
"All the mentors were amazing. They're very open- minded and I love listening to the things they share. Their stories allow me to understand what to expect and that it's okay to ask for help."

"She was perfect, I love how she shared with us on what we could put on our resumes because I did not know."

"My mentor was confident which made me more confident. She was really understanding. I felt like I could tell her anything. She was really helpful too."
Thank you to our volunteers, Aurora Healthcare, and Baird for hosting sessions and providing tours to the students, and PwC for providing mock interviews!
Additional Ways to Make An Impact
Learn how you can improve our community for generations to come by joining the
Legacy Society
.
Consider donating to Mary Lou's Closet. For April's supply drive go
here
.