| | | |
| --- | --- | --- |
| | IN THIS ISSUE | |
Thank you!
Thank you for your generous support as a Leadership Society member!
Thank you for your significant contribution to the 2019 United Way of Greater Milwaukee & Waukesha County Campaign. On behalf of the entire community and the people whose lives will be improved because of your gift, thank you for Living United and investing in building a stronger and more viable community. If you have not yet made your United Way pledge, there is still time and we still need your generous support to reach our 2019 campaign goal of raising $55 million for our community!
As a
Leadership Society
donor, you can be recognized through United Way's annual Leadership Registry publication. This year, we will be publishing our Leadership Registry based on the 2019 calendar year. Leadership Level gifts received from January 1 through December 31, 2019, will be recognized. Gifts received after December 31, 2019, will be recognized through United Way's 2020 calendar year registry. For questions about your recognition or how you can make your 2019 pledge, please contact Jeriah Ebling:
jebling@unitedwaygmwc.org
or 414-263-8156. Thank you for your thoughtful support of United Way!
Thank you to United Way's Donor Network Council and Committee Members!
United Way would like to publicly thank their fantastic donor network council and committee members and especially thank the council and committee co-chairs for all of their hard work this campaign season!
Matt Bane, Baird, and Joe Gibson, Northern Trust,
LINC Committee
Co-chairs
Ann Granitz, BMO Harris, Meg Kurlinski, Godfrey & Kahn S.C., and Erika Smith, Froedtert & the Medical College of Wisconsin,
Emerging Leaders Council
Co-chairs
Robyn Ludtke, Waukesha County Business Alliance, Aimee Wiedmeyer, Harley-Davidson Motor Company and Stacy Williams, Baird,
Women's Leadership Council
Co-chairs
Nicole Conrad, Bostik, John Dunn, GE Healthcare, and Scott Sievert, Accenture,
Technology United Council
Co-chairs
Grady Crosby, Johnson Controls, and Jasmine Johnson, ManpowerGroup,
Diversity Leadership Society Council
Co-chairs
Bev Jurkowski and Tom Littelmann,
Retire United Advisory Committee
Co-chairs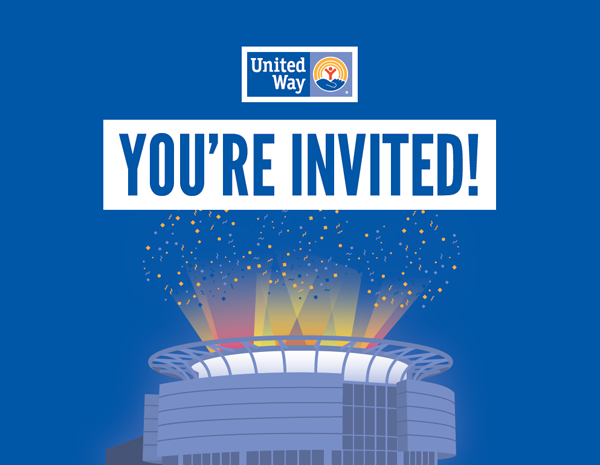 Campaign Closing
Join us at Discovery World for food and fun as we unveil our 2019 Community Campaign and Season of Caring totals. We will also announce the Give & Win Sweepstakes winners, and thank all who have helped us make a difference in our community.
Learn more and register.
Thank you to our event sponsor, Rockwell Automation!
LINC (lead. impact. network. change.)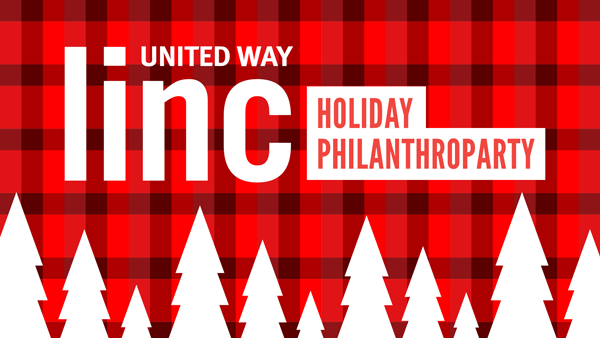 Philanthroparty
LINC
's final event of the year, their annual Philanthroparty, will be held on December 5! This exciting celebration includes an evening of volunteering and networking. Enjoy complimentary drinks and food truck items from Hue Restaurant while helping to prepare for United Way's Winter Bites, a volunteer event that provides food kits to students going on winter break.
Learn more and register here.
Thank you to our program sponsor, Harley-Davidson!
Emerging Leaders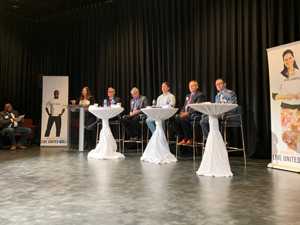 Fall Leadership Panel
On November 19,
Emerging Leaders
held their Fall Leadership Panel: The Present and Future of Transportation in Milwaukee & Waukesha. Panelists discussed challenges and opportunities in transportation in our community and what lies ahead for our residents and businesses. Attendees also learned about the critical work United Way invests in around the issues of employment and access to jobs.
Thank you to our panelists and moderator: Keith Stanley, Executive Director of the Near West Side Partners; Dan Boehm, President and Managing Director, Milwaukee County Transit System; Tim Casey, Director of Economic Development for the Waukesha Center for Growth; James Davies, Executive Director of Bublr Bikes; Dewayne Johnson, Director, Southeast Region at Wisconsin Department of Transportation; and Dave Steele, Executive Director of the Regional Transit Council.
Thank you to our fall panel sponsor, Marcus Hotels & Resorts.
Women United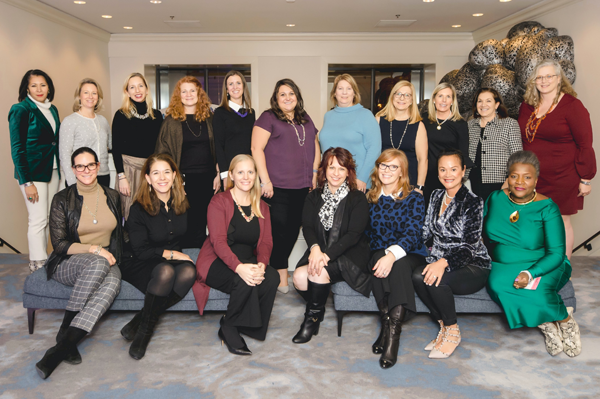 SPREE
Women United
had a record-breaking SPREE: Shopping for Change, a luxury shopping experience featuring a collection of select, locally based, women-owned retailers. We are still tabulating final totals, but we are excited to share that we
tripled
our live auction goal!
Technology United

CIO Forum
Join
Technology United
for their tenth anniversary CIO Forum. As a benefit of Technology United Membership, the CIO Advisory Board would like to invite members to the CIO Forum, an annual breakfast networking event featuring panel discussions with prominent CIOs on key technology trends and strategies. Panel discussions include Cyber Security and Technology Innovation as a Competitive Advantage.
Learn more and register here.
Diversity Leadership Society
Reducing Barriers to Employment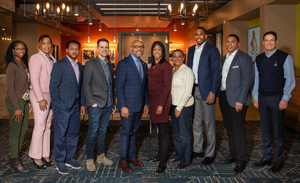 The
Diversity Leadership Society
's initiative,
Financial Stability: Reducing Barriers to Employment & Advancement
was the beneficiary of a $45,679.87 donation during ManpowerGroup's 17th Annual Supplier Diversity Forum Welcome Reception. OSLA Resources kicked it off with a $5,000 gift that was combined with funds raised that evening by the Supplier Diversity Forum attendees, and then ultimately matched with the Johnson Controls 3:1 match for new or increased corporate gifts from minority or female led or owned businesses.
To keep the momentum going, DLS is partnering with Jasmine Johnson on the Recycle the Black Dollar Event taking place December 14. Enjoy an exclusive shopping experience with a collection of local Black-owned businesses. 10% of vendor proceeds will benefit United Way's Reducing Barriers to Employment & Advancement Initiative.
Learn more and register.
Congratulations to the Fall 2019
Project LEAD
Graduates!
Interested in serving on a nonprofit board? Check our website in December to apply for the Spring 2020 Project LEAD session. Beginning in 2020, Project LEAD will only be offered in the spring.
Retire United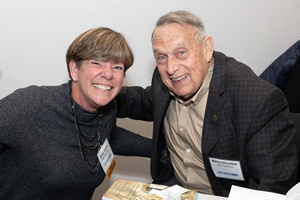 Fall Connection Event
On November 5,
Retire United
welcomed Alzheimer's caregiver and ambassador and former Wisconsin Gov., Martin J. Schreiber to share about his experiences during their Fall Connection event. Marty passionately discussed what he has learned as an Alzheimer's caregiver which is included in his award-winning book,
My Two Elaines: Learning, Coping and Surviving as an Alzheimer's Caregiver
.
Thank you to our program sponsor, Vesta Senior Network!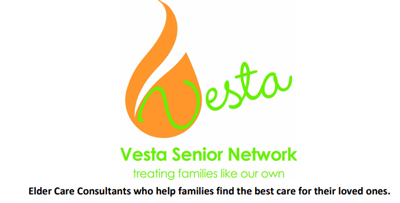 It's #GivingTuesday! Looking for a quick and easy way to make someone's season a little brighter? Donate $25 to the Holiday Giving Tree and a gift will be purchased for a child, adult, or senior who could use a boost this year. Get started.
Additional Ways to Make An Impact
Learn how you can improve our community for generations to come by joining the
Legacy Society
. Support your community for generations to come and create your will for free by using
www.freewill.com/unitedway
.
Consider donating to Mary Lou's Closet. For this winter's supply drive go
here
.