| | | |
| --- | --- | --- |
| | IN THIS ISSUE | |
Emerging Leaders
Meet our Philanthropic 5 winners!
Each year, we are proud to recognize five outstanding community leaders in their 20s, 30s, and 40s who give, advocate, and volunteer for a stronger community through the Philanthropic 5 Awards. We also recognize one exceptional leader under 21 as our Philanthropic Youth.
Meet this year's winners!
Join us to celebrate and honor these winners at the Philanthropic 5 Awards event at Venue Forty Two on Thursday, August 8. Get more details and
register to attend
!
Thank you to our long time event sponsor, BMO Harris Bank, and media sponsor, Milwaukee Business Journal.
Day of Action
Almost 100 volunteers cleaned, kitpacked, organized, painted, and planted to make Zablocki a better place to learn.
Principal Garza wanted to share the following message:
"Zablocki Elementary School is proud to be one of the Community Schools in MPS. In partnership with the United Way of Greater Milwaukee & Waukesha County, having so many volunteers to support beautification of our school grounds and building adds value to a community of people sharing the vision and responsibility for our school's success. The volunteers are a prime example of how a collective group of people can have a direct impact in sustaining a healthy community around our school. We are so thankful for the work of our volunteers!"
Thank you, Godfrey & Kahn, S.C., for sponsoring!
Interested in getting more involved with Emerging Leaders?
Consider joining a subcommittee of the
Emerging Leaders
council to help with strategies around membership engagement and event planning! Please submit your interest to
Casey Renn
.
Women United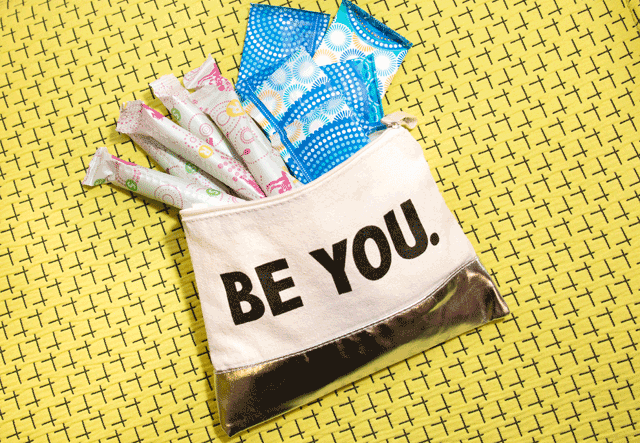 Supply the Cycle
Because there's one period you shouldn't have to worry about in school.
Give
by donating menstrual products for local students at our
Community Schools
.
Advocate
by hosting a supply drive and encouraging your network to donate.
Volunteer
by helping assemble 1,000 Period Packs on July 16th from 4:00pm to 6:00pm.
Learn more about how you can help.
Women United Endowment Fund
United Way of Greater Milwaukee & Waukesha County's
Women United
Endowment Fund will be used to support evidence-based strategies that align with
United Way's Teen Pregnancy Prevention Initiative
in perpetuity. This fund recognizes the outstanding efforts of Elizabeth Brenner and others who have made significant investments of time, talent, and treasure in this important initiative since its inception.
This unique investment is in addition to your annual United Way pledge. A contribution of $1,000+ qualifies you as a founding member.
Contact
Jeriah Ebling
to become a founding member.
Technology United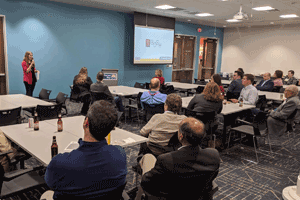 Creating Career Pathways
Technology United
members have been working closely with the Wisconsin Department of Public Instruction to create a robust Information Technology "Career Pathway" to help students get a head start in high-demand careers. School districts in southeast Wisconsin will have access to this Regional IT Pathway so that they can share it with students as a "ready-made" academic and career plan for those who want to pursue a career in the IT field.
Thank you, Technology United, for lending your time to a cause that will have a profound impact on students in our region! If you're interested in learning more, contact
Mimi Laflin
.
Retire United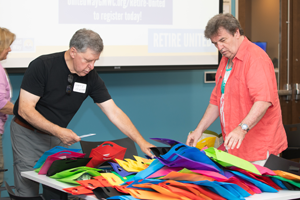 Backpack Packing Event
We invite you to join
Retire United
for their sixth annual Day of Service volunteer opportunity on Tuesday, July 30 from 10:00am to 12:00pm in the Johnson Controls Volunteer Center.
Back by popular demand, volunteers will pack backpacks and sort school supplies in support of the
Backpack Coalition
. The Backpack Coalition provides backpacks and school supplies to students in need across Milwaukee and Waukesha County.
In 2018, Retire United had 66 volunteers who packed almost 700 backpacks. This year our goal is 1,000, and we'll need more volunteers to do that! Consider bringing a friend or two.
Register here.
If you have any questions, please contact John Renaud
by email
or 414-263-8187.
Interested in expanding your community involvement during retirement?
Diversity Leadership Society
Apply for Project LEAD
Applications for
Project LEAD
's fall session are open. This seven-week training prepares community members for leadership roles on nonprofit boards and committees. Applications and supporting materials are due August 1, 2019. Email
Samantha Mitchell
with any questions.
Thank you to Johnson Controls for sponsoring the program!
LINC (lead. impact. network. change.)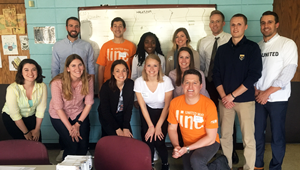 Meet Our LINC Committee
Our
LINC
Committee is growing! We are excited to have the following community members partner with current committee members to support LINCís monthly volunteer events:
Matt Bane, Baird
Tim Brever, Brewers Community Foundation
Chris Eichner, Froedtert
Emily Garson, Accenture
Joe Gibson, The Northern Trust Company
Sam Kolbe, Northwestern Mutual
Allison Lardner, Jewish Community Center
Deonte Lewis, Boys & Girls Club
Katie Maass, UW Credit Union

Antonella Mantovano, GE Healthcare
Mallory McBrien, Harley-Davidson Motor Co.
Kasra Mirmesdagh, Bostik
April Rechlitz, Harley-Davidson Motor Co.
Nichelle Robinson, EmpowerHR
Geno Tatintsev, EY
Antoinette Thomas, Northwestern Mutual
Briana Webb, Badger Meter
Lavelle Young, YOUNG Development Group
Thank you to our program sponsor, Harley-Davidson Motor Company!
Additional Ways to Make An Impact
Learn how you can improve our community for generations to come by joining the
Legacy Society
.
Consider donating to Mary Louís Closet. For Juneís supply drive go
here
.
Great American Lobster Fest
Celebrate summer, great food, and great community with us by volunteering with United Way at the first annual Great American Lobster Fest in Milwaukee at the Fiserv Forum.
Learn more and register to volunteer.