| | | |
| --- | --- | --- |
| | IN THIS ISSUE | |
Welcome New Donor Network Co-chairs!
Diversity Leadership Society Grady Crosby, Johnson Controls
Jasmine Johnson, ManpowerGroup
DeVona Wright-Cottrell, Baird* Emerging Leaders Dante Houston, Titus Talent Strategies*
Leslie Plamann, EY*
Erika Smith, Froedtert & the Medical College of Wisconsin LINC Chris Eichner, Froedtert Health*
Joe Gibson, The Northern Trust Company
April Rechlitz, Harley-Davidson Motor Co.*

*New in 2020

Retire United Beverly Jurkowski, We Energies retiree
Thomas Littelmann, Great West Financial retiree
Reid Engstrom, Harley-Davidson Motor Company retiree* Technology United Nicole Conrad, Bostik, Inc.
Antony D'Cruz, HSA Bank*
Scott Sievert, Accenture Women United Robyn Ludtke, Waukesha County Business Alliance
Jenny Nikolai, Froedtert Health*
Jessica Zeratsky, von Briesen & Roper, s.c.*
Thank you to the outgoing co-chairs for their outstanding leadership: Matt Bane (LINC), John Dunn (Technology United), Ann Granitz (Emerging Leaders), Meg Kurlinski (Emerging Leaders), Aimee Wiedmeyer (Women United), and Stacy Williams (Women United).
Technology United

CIO Forum
Join
Technology United
for their tenth anniversary CIO Forum on February 21 from 7:30AM - 12:00PM at the Hilton Milwaukee City Center. As a benefit of Technology United membership, the CIO Advisory Board invites members to the CIO Forum, an annual breakfast networking event featuring panel discussions with prominent CIOs on key technology trends and strategies. 2020 panel discussions include cyber security and technology innovation as a competitive advantage.
Learn more and register here.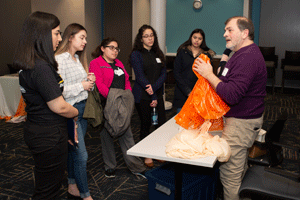 Technology United Career Fair
The Technology United Career Fair will be held after school on Wednesday, April 1 at United Way's Johnson Controls Volunteer Center. This annual event has introduced hundreds of high school students to the landscape of technology careers in our area. Volunteers are needed to table stations where they will demonstrate how they use technology in their careers.
Contact
Mimi Laflin
to learn more about how you can be involved.
Diversity Leadership Society
Linda McFerrin African American Nonprofit Leadership Award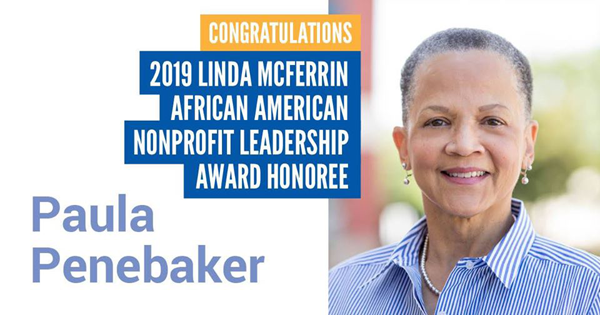 A HUGE congratulations to the 2019 Linda McFerrin African American Nonprofit Leadership Award winner Paula Penebaker. Paula has been a tireless advocate for women and other underrepresented populations in our community - thank you, Paula, for your service!
Celebrate Paula at United Way's Annual Meeting on February 27 from 5:00PM - 7:30PM at U.S. Bank Center, Downtown Kitchen.
Learn more and register here.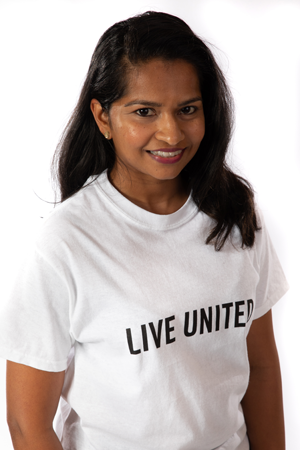 Applications are open for Project LEAD
Applications for
Project LEAD's spring session
are open. This seven-week training prepares community members for leadership roles on nonprofit boards and committees.
Applications and supporting materials are due February 24, 2020. Email
Samantha Mitchell
with any questions.
Thank you to our program sponsor, Johnson Controls!
Retire United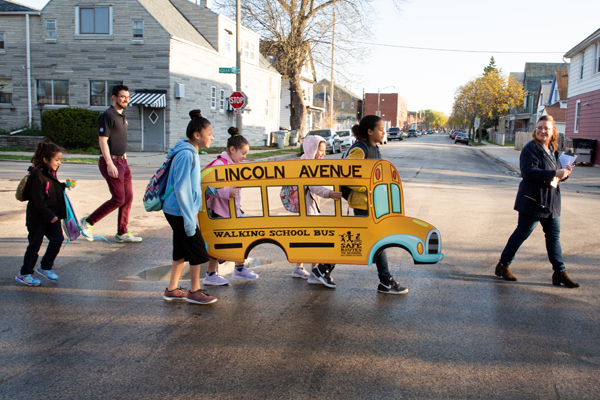 Walking School Bus
Help students get to school. Volunteer for the Walking School Bus program at two of
United Way's Community Schools
, Zablocki Elementary and Lincoln Avenue Elementary. Volunteers are assigned a day of the week with a group of volunteers. Each day two to three volunteer from your group walk students along a designated route to school in the morning. Interested individuals and groups should contact
John Renaud
to learn more.
Looking for more ways to get involved? Consider signing up for one of
United Way's signature volunteer opportunities
!
Thank you to our program sponsor, Vesta Senior Network!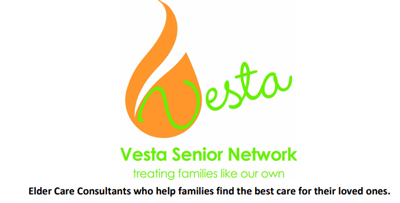 LINC (lead. impact. network. change.)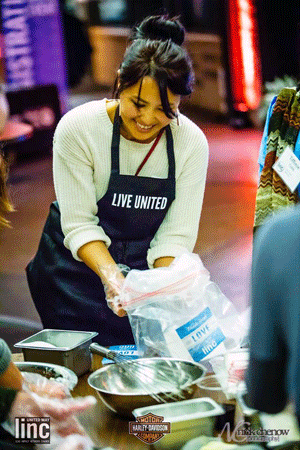 You're Invited to Show Love & Support!
United Way partner agency
Pathfinders
brings safety, hope, and healing to youth in crisis in our local community. These youth are facing interconnected issues such as homelessness, sexual abuse, exploitation and trafficking, mental health challenges, and many other forms of trauma. The vast majority of youth served come from marginalized communities where these issues happen disproportionately.
In the spirit of Valentine's Day, United Way's young professional's network,
LINC
, invites you to join them on February 13 from 5:00PM - 7:00PM, as they volunteer at Pathfinders to show love and support for the youth served by this critical agency. Volunteers will pack kits of most needed items, make Valentine's Day cards for the youth, and work on beautification projects at the shelter to make their space feel more like home.
Learn more and register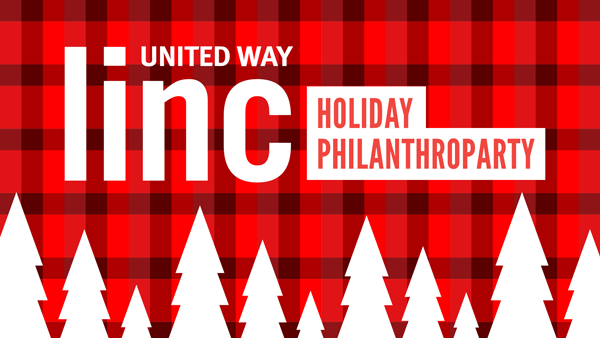 Philanthroparty Recap
In December LINC held their annual Holiday Philanthroparty. More than 100 LINC volunteers collected and packaged winter coats, gloves and hot cocoa packets that were distributed to students at United Way's Community Schools. Attendees also helped set up United Way's Winter Bites program, a crucial program that provides nutritious snacks to local families experiencing hunger and food insecurity.
Contact
Casey Renn
with any questions or to receive invites to upcoming events. Lead. Impact. Network. Change.
Thank you to our program sponsor, Harley-Davidson!
Emerging Leaders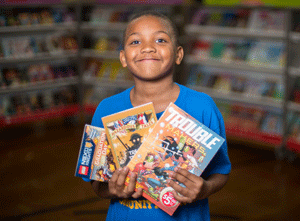 Emerging Readers
In the State of Wisconsin, 49% of youth do not read at a proficient level. In an effort to promote literacy and put books into the hands of those children in need, the
Emerging Leaders
launched the
Emerging Readers
program. This program provides a simple opportunity for busy individuals or families to make an impact in the life of a child at one of our local partner agencies by sharing the joy of reading and opening worlds of possibilities. Emerging Reader volunteers are matched with a child and create a book package for that child several times throughout the year.
"As a working parent, the Emerging Readers Program is an easy way for me to volunteer," said Meg Kurlinski, an attorney with Godfrey & Kahn and a proud participant in Emerging Readers. "Purchasing the books can be done on my own schedule and I can involve my children in the selection process."
We are halfway through this school year's Emerging Reader program, however, due to volunteers moving and more children joining the program, additional volunteers may be needed throughout the school year. Contact
John Renaud
if you would like to join this school year's waiting list or be included in next school year's invite list.
Women United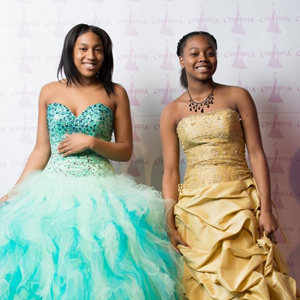 Cinderella Project: Prom Drive
United Way is once again supporting a wonderful local project that makes sure young people have what they need to enjoy prom. We will be collecting dresses, shoes and accessories and they will in turn go to area teens getting ready to celebrate prom season.
So bring us your fancy/cocktail dresses, short and long, your pumps and sandals and earrings and bags! Just make sure everything is clean and in good condition!
Donations can be dropped off between February 10 and February 18 at United Way's Vine St entrance at 225 W. Vine St., Milwaukee.
Contact
Mimi Laflin
with any questions.
Additional Ways to Make An Impact
Learn how you can improve our community for generations to come by joining the
Legacy Society
. Support your community for generations to come and create your will for free by using
www.freewill.com/unitedway
.
Consider donating to Mary Lou's Closet. For this winter's supply drive go
here
.