| | | |
| --- | --- | --- |
| | IN THIS ISSUE | |
Safe & Stable Homes: Ending Family Homelessness
We have set a goal: end family homelessness by 2025
Everything starts with the home. Whether itís an address so you can be employed, or being able to stay in the same school all year, or having a place to cook a healthy meal together– we know that the root of all good things is a sense of place and a sense of home.
Many families in our community are one missed rent or mortgage payment away from homelessness.
United Way and community partners have set a goal: end family homelessness by 2025.
Join the fight.
Find out how
you can help end family homelessness in our community.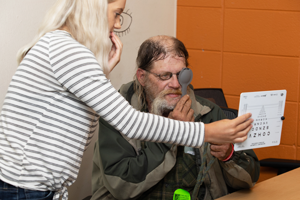 Give. Advocate. Volunteer.
GIVE:
Please consider increasing your 2019 gift to United Wayís Safe & Stable Homes initiative.
ADVOCATE:
Watch our video
and share with your friends and family.
VOLUNTEER:
Volunteers and community resources recently gathered in Waukesha for our inaugural Waukesha Project Homeless Connect, a one-day event dedicated to serving individuals experiencing homelessness by providing health screenings and access to community resources in one convenient location. Betsy Forrest, Retire United Advisory Committee member, had this to say about why volunteering was important to her:
"This is my community, born and raised. Everyone here represents my community and I want my community to be strong and healthy. I also know that everyone needs help. When I needed help, I was fortunate to have someone there to support me; to give me a hand; to encourage me. I want to be the person to support, help and encourage others because one small act of kindness, of care, of respect, may not take a lot of energy from me, but it may be enough to change another personís life forever."
Learn more and register for our
October Milwaukee Project Homeless Connect
.
Technology United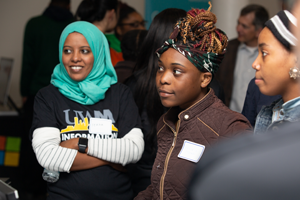 Member Connect
Join
Technology United
on Thursday, October 24 from 5:00pm to 7:00pm for an evening of networking with technology professionals and a panel discussion around technology in manufacturing. Heavy appetizers generously provided by Casablanca.
Register here!
Thank you to our event sponsor, GE Healthcare!
Diversity Leadership Society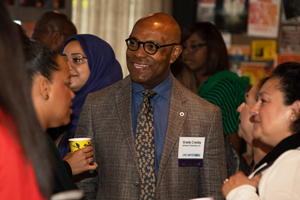 Danishes & Diversity
Danishes & Diversity took place September 16 at Radio Milwaukee, and 53 people attended. Attendees learned about the
Diversity Leadership Society's
work around reducing barriers to employment and advancement, and how to support that work.
Learn more here.
Thank you to our event sponsor Advocate Aurora Health, host 88Nine Radio Milwaukee, and food sponsor Colectivo Coffee!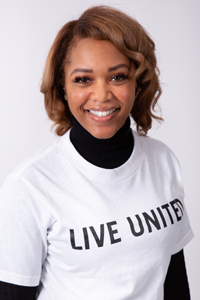 Welcome the 2019 Fall Project LEAD Class
Meet our 2019 Fall Project LEAD class!
This in-depth seven-week training program prepares community members for leadership roles on nonprofit boards and committees, with an emphasis on recruiting participants from underrepresented board populations (women, racially and ethnically diverse, young professionals).
Learn the basic responsibilities of nonprofit boards.
Understand what is expected of individual board members

Broaden your professional networks

Influence decisions impacting our community
Women United
Mentoring Series
Join the
Women's Leadership Council
in support of James Madison Academic Campus (JMAC), a United Way Community School partner, as volunteer mentors for freshman girls. This program is designed to engage and provide role models to youth in the Milwaukee community.
Find out more and register here!
Retire United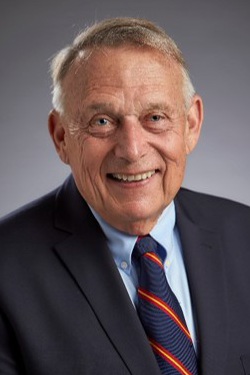 Fall Connection Event
Join
Retire United
on Tuesday, November 5 from 4:00pm to 6:00pm for a discussion with Alzheimer's caregiver and ambassadorand former Wisconsin Governor Martin J. Schreiber. Marty will share what he has learned, which is included in his award-winning book,
My Two Elaines: Learning, Coping, and Surviving as an Alzheimer's Caregiver
.
See the program and register here!
Volunteer with Retire United
Please join Retire United at Penfield Children's Center on Saturday, December 7 to volunteer and help with a variety of tasks to ensure the children and families have a happy holiday party! To see the shift time and to register
click here
!
Thank you to our program sponsor, Vesta Senior Network!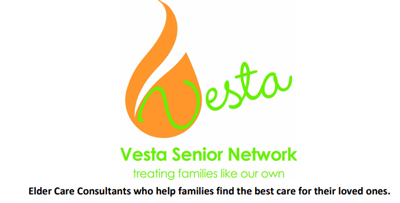 Emerging Leaders
Emerging Leaders Supports our Community Schools
United Way of Greater Milwaukee & Waukesha County fights for the health, education, and financial stability of every person in every community. We win by Living United. By forging unlikely partnerships. By finding new solutions to old problems. By mobilizing the best resources. And by inspiring individuals to join the fight against their community's most daunting social crises. See why
Emerging Leaders
supports education in our community.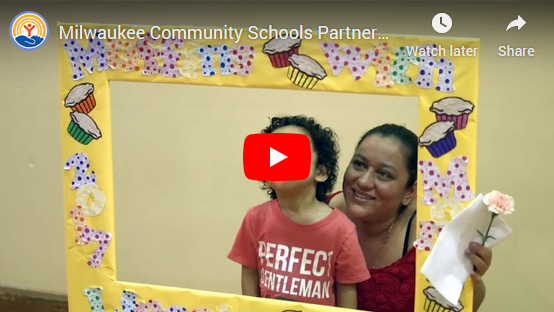 LINC (lead. impact. network. change.)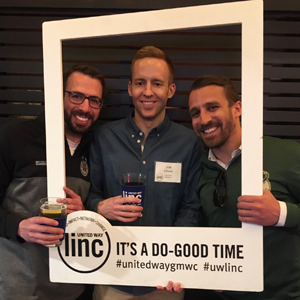 Growth Opportunities in Donor Networks
LINC
provides opportunities for young professionals to get their feet wet with nonprofit leadership and can serve as a conduit to the next level of professional leadership with United Way.
In 2020 our long time serving LINC Cochair, Matt Bane (Baird) will transition to the role of Emerging Leaders Council member. We are the premier young professionals group connecting donors with their passion. Follow us on Instagram
@uwlinc
.
Additional Ways to Make An Impact
Learn how you can improve our community for generations to come by joining the
Legacy Society
. Support your community for generations to come and create your will for free by using
www.freewill.com/unitedway
.
Consider donating to Mary Louís Closet. For Septemberís supply drive go
here
.
A Concert & Conversation with Peter Buffett
Through his music and media presentation, Peter shares stories about growing up in the Buffett family, his personal views on complex social issues and the important role of philanthropy. This event will take place on Tuesday, October 29 at the Marcus Performing Arts Center, 929 N. Water Street, Milwaukee, from 5:30pm to 8:30pm.
Agenda:
5:30pm
VIP Pre-reception
6:00pm
Doors Open for General Admission | Networking
6:30pm - 7:45pm
Concert & Conversation
7:45pm - 8:30pm
Reception, Light Appetizers, & Beverages

Please register by October 18, 2019.